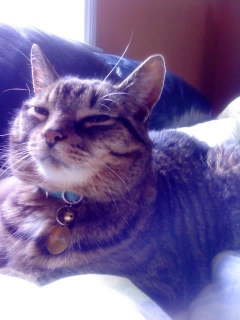 Our beloved friend of seventeen years passed peacefully with the help of our friends at the Brockville Animal Hospital. During the years he lived with use he saw his human family grow from Junior Kindergarten to University. His presence on our hearts will be forever etched.
Our beloved Caramel, our faithful friend,
and your love you shared till the very end.
For 17 years our family was blessed,
now it's time for you to rest.
You still live on in the hearts and minds,
of the loving family you left behind.
Love always,
The Redekopp Family