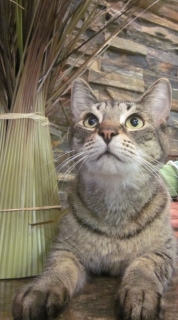 The Focus For The Month:
Brockville Animal Hospital is focusing on dental care for the month of February. Did you know that proper dental care and prevention can increase a pet's life by 15%, which works out to be an extra 1.5-2 years! During the month of February we are offering 10% off our dental cleanings. We are also excited to introduce our new "Dental PAW Plan", which is a "Pet Affordable Wellness Plan" that allow the cost of the dental cleaning to be paid over a 12 month period.
Reminders For The Month:
Antifreeze is poisonous
Chocolate is toxic
Dog's and cat's paws are in danger with the use of salt in the cold weather
10% off dental cleanings for the month of February
Interesting Topic For The Month:
Brockville Animal Hospital's PAW Plans (Pet Affordable Wellness Plans) provide a preventative health package for cats and dogs for 1 year. We have packages that are suitable for puppies and kittens which include such things as vaccinations, spay or neuter surgery, deworming etc. We also have tailor-made plans for adults, seniors and those adults requiring spaying/neutering. We are also glad to introduce our newest plan for those pets requiring a dental cleaning. As well as giving the flexibility of paying monthly or semi-annually without a finance fee the plans also offer 5-10% discount on services and products (ie surgery, medications, food, treats, toys, etc).
Thank you for entrusting the care of your pets with the Brockville Animal Hospital Team.
"Caring for our community…..caring for your pets"