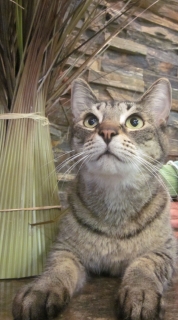 THE FOCUS FOR THE MONTH:
As we say good bye to another great summer we gear up for the months ahead. We are really excited to be taking part in the Canadian Cancer Society's Bark For Life once again this year on Saturday Sept 20 at Hardy Park from 9:00-noon. We are registered as Team Tilly with team members who will be walking as well again this year. Mid way through the walk we have a pit stop set up with Dr. Roth and Jessica on site to offer treats and a cool drink to our walkers. New this year is a game set up for our canine friends with some yummy treats as a reward. Dr. Roth will be able to asses our walkers and ensure they are able to safely finish the walk. We are offering nail trims until Sept 19th at $20.00 will all proceed going to Bark For Life.
Come on out to the Brockville Memorial Center for the Business Trade show being hosted by the Brockville and District Chamber of Commerce on Thursday October 23rd from 5:00-8:00 and stop by our booth and say hello. We will have team members on site to answer any of your questions, with some great give a ways and maybe even a few of our own pets to meet & greet you.
November/December brings with it our annual Trim For Tins more details to follow soon.
The management and team of the Brockville Animal Hospital pride ourselves on our community involvement and are always looking at ways to give back to our great city! We thank you for your trust & continued support.