For emergencies outside of regular office hours please call
613-345-3401 to reach our After Hours Emergency Triage Service.

For emergency care after 8:00 p.m. or Statutory Holidays you may also call Ottawa Animal Emergency & Specialty Hospital
613-745-0123 or contact these emergency veterinary hospitals.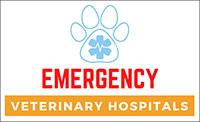 Our office is closed on Tuesdays from 1-2pm for team training.