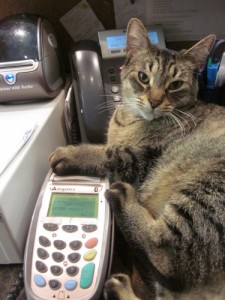 At this time, during COVID-19, we accept pre-payment by VISA or MASTERCARD over the phone, prior to arrival for pick-up of all food and medication orders. We also accept e-transfer.
Please note: if you wish to pay by E-transfer please use this address: [email protected]
There is no question or answer required.
**Very Important – Please indicate your first and last name, your pet's name and your phone number in the message box
We regret that we do not accept personal cheques. Payment in full is expected at the time of your veterinary service visit. We do not extend credit. If your pet is required to stay for treatment, a 50% deposit is required at the time your pet is admitted. The remaining balance needs to be paid in full at discharge.
If you need or require payment options please refer to the links below: