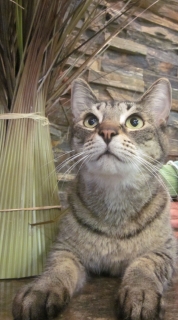 THE FOCUS FOR THE MONTH:
We are busily planning for our 3rd annual Pet Wellness Fair and Charity BBQ. It will be held on Saturday May 3rd from 12:00-4:00 at the Brockville Animal Hospital. We will have a variety of representatives from the pet health care field. Those confirmed at this time are: Fairchild Pet Photography, invisible fencing, Merck Animal Health, Royal Canin pet nutrition and more to be confirmed. We will also have Tilly's trail open to the gazebo with some live demonstrations. Come join us for an informative day and have an informal tour of the clinic.
REMINDERS FOR THE MONTH:
Watch out for thin ice and fast moving waters
TICKS, TICKS, TICKS. Start your veterinary approved tick preventatives.
Chocolate is toxic
BREED OF THE MONTH:
We are celebrating the German Shepherd for the month of April. Please join us on Tuesday April 22nd from 6:00 pm – 8:00 pm for an informal night about German Shepherds. Come and find out how and why Brockville Animal Hospital practices Breed Specific Health Care. Follow us on Facebook for more details about this evening and to find out interesting facts about this brave and loyal dog.
INTERESTING TOPIC FOR THE MONTH:
Did you know you can order your pet's food, toys, leashes, kitty litter etc from the comfort of your own home. Check it out on our website, brockvilleanimalhospital.net and find the link
for the webstore. It will be delivered to Brockville Animal Hospital or it can delivered to your house or place of employment! If you have any questions give us a call at 613-345-3401.
Thank you for entrusting the care of your pet with the Brockville Animal Hospital Team.
"Caring for our community….caring for your pets"