Thank you for your submission.
If your request is an emergency, please call the hospital at 613-345-3401 immediately!
We will contact you using the information you have provided.
If for some reason you are unable to keep your pet's appointment, you must contact us at 613-345-3401 as soon as possible to let our team know. A missed appointment fee is $108.00 and may be applied to your account if we do not hear from you.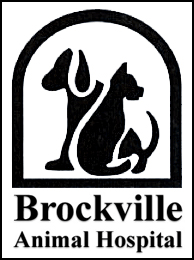 Brockville Animal Hospital
681 Stewart Blvd., Brockville, ON
Phone: 613-345-3401
E-mail: info@brockvillevet.ca