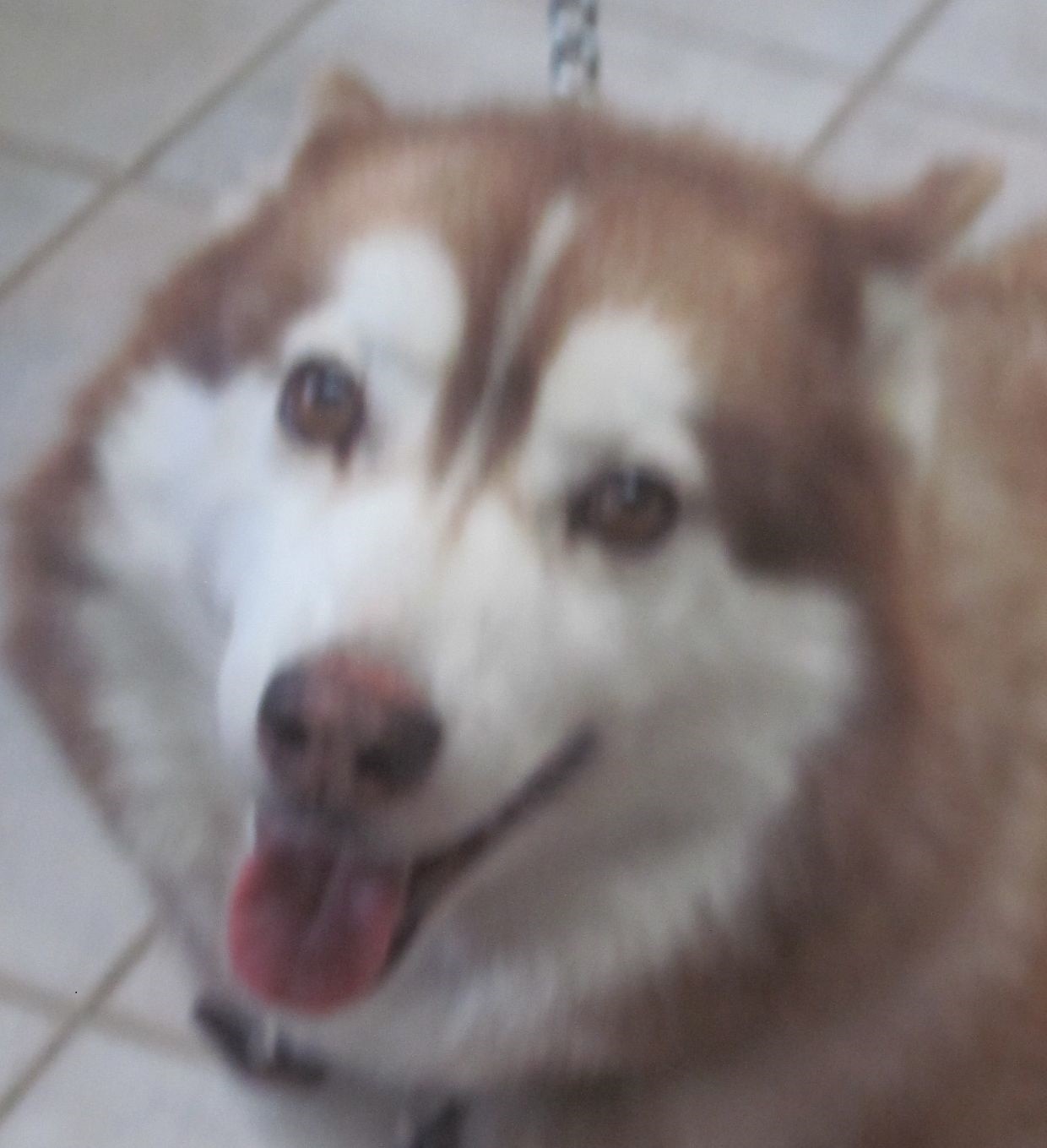 In July 2011, our husky Kacie lost her life to cancer. She was bleeding internally, and I had to make the dreaded decision to put her out of pain. The wonderful staff and doctors at the Brockville Animal Hospital made this horrible decision a bit more bearable and were very caring.
I bought Kacie after our first Husky was stolen. He was my oldest son's dog. We still have Kacie's son Riley to remember her by. She was good with our children, and also with the other yorkies in the house. If the yorkies got in her face she would never bite or be aggressive, she would just pin them down with her nose, showing them she was still boss!!
She was a great dog, and will be surely missed!
Her plaque sits in our living room to remember her by.
Shirlee Michael