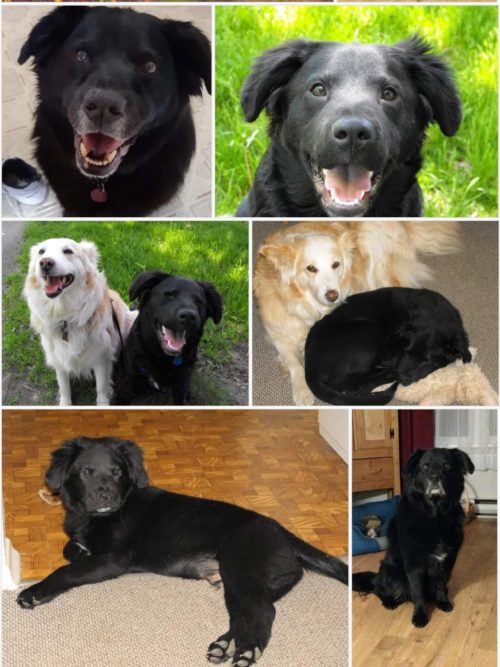 It's been just over 2 weeks since I had to say goodbye to my best friend and constant companion, Logan. Logan was just 16 weeks old when I purchased him off of a kijiji ad, "lab puppy"..lol. I wanted to get a little brother for my 8 yr old border collie rescue,  Daisy, as I no longer had a vehicle to take her to the dog park to be with her friends. With Daisy's help, Logan became a calm, friendly, obedient and loving dog. A DNA test revealed he had no lab or retriever in his bloodline, but he did have Chow chow, German shorthair pointer, bloodhound, at level 3 and sharpei, boxer and rottweiler at level 5.
Logan was a certified mutt and he was the best.
Thank you all so much for your help, understanding and kindness when my boy was failing and declining so quickly. I have never felt so comforted before when I've had to say goodbye to a pet. Even during a pandemic, being able to say goodbye to Logan in the gazebo, with the birds singing and the sun setting,  meant the world to me and made it easier for me to handle. A special thank you to Dr. Malika Ladak for your kindness and compassion and going above and beyond to help me.
You are all the best.
Doris Wells.